"

"… Beaudoin and his trio play with verve and panache. Beaudoin has a lovely harmonic sense, a good deal of lyricism, and most important of all he swings like crazy. " - Chris Burden
— String Jazz Magazine UK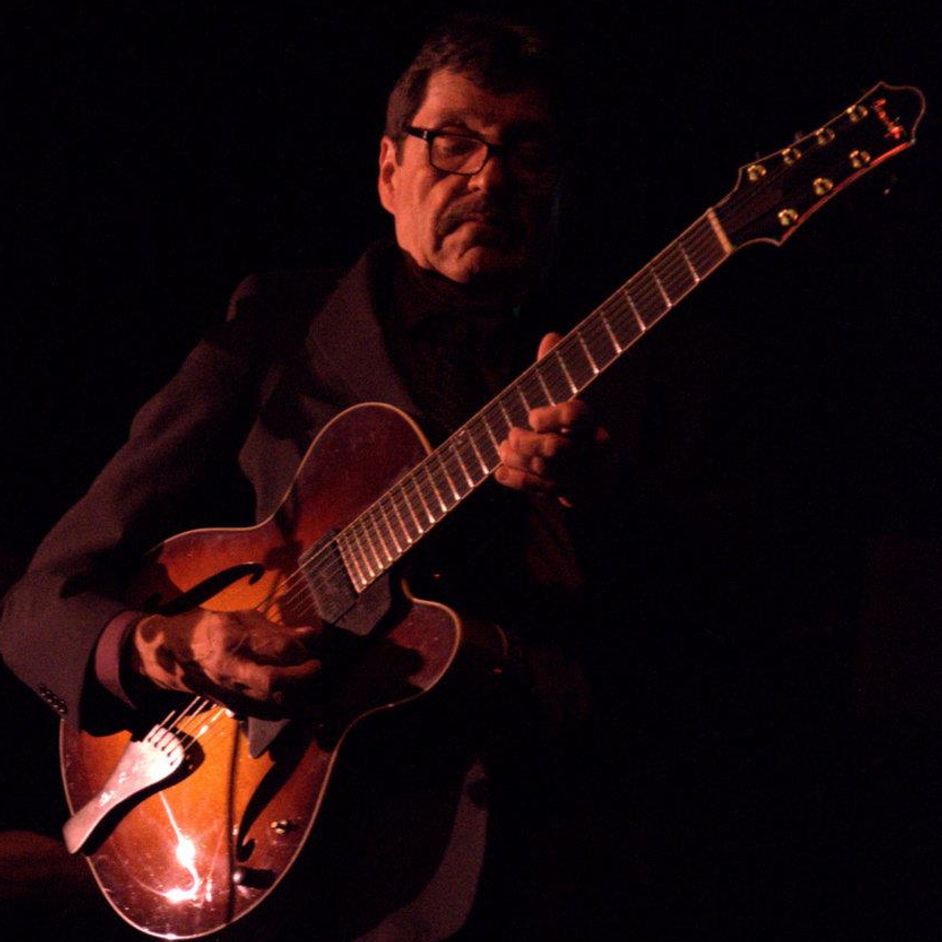 Gerry Beaudoin Jazz Guitarist
"New England's premiere jazz guitarist." - Just Jazz Guitar Magazine
GERRY BEAUDOIN BIOGRAPHY:
Gerry Beaudoin is an award winning jazz guitarist who has brought his blues drenched jazz guitar style to audiences across the United States and Canada. He has appeared on over fifty recordings and DVDs many as a leader, co leader or featured performer.  A prolific composer, his music has been played on TV including The Sarah Silverman Show, NBC Dateline, ABC and The Learning Channel.  A musician steeped in the tradition he brings his own individual voice to the rich palette of the jazz guitar idiom.
"… A fine jazz and blues guitarist. His performance on Live at The StoneHam Theater is one of the finest of jazz guitar on film. "  –Scott Yanow Jazz Critic And Jazz Historian
"… Pianist Paul Schmeling and guitarist Gerry Beaudoin remind you of a Bill Evans-Jim Hall collaboration."  –Jazz Times

Jazz guitarist Gerry Beaudoin has carved out a career as a leader, arranger and guitarist. His first national success was in 1992 with the Boston Jazz Ensemble. Gerry then went on to make two critically acclaimed Gerry Beaudoin Trio recordings with mandolin titan, David Grisman. The award-winning guitarist, (1992 National Association of Independent Record Distributors Award in the traditional jazz category, 1993 and 1995 Cadence Editors Choice Award as well as three appearances on the Grammy Awards ballot) has had a career that has spanned almost thirty years. A graduate of Boston's prestigious Berklee College of Music Gerry quickly became a fixture on the New England jazz scene. Encouraged by jazz guitar legends Bucky Pizzarelli and Kenny Burrell after meeting them as a young student, Gerry combined the chord techniques and sensibilities of Bucky Pizzarelli with the easy, bluesy swing of Kenny Burrell to create a unique style all his own. Within a few short years Gerry had performed or recorded with many jazz and blues luminaries including mandolin titan David Grisman, Howard Alden, Ronnie Earl, Eddie "Cleanhead" Vinson, Jay McShann, Dick Johnson, John and Bucky Pizzarelli, Duke Robillard , Dave McKenna, Alan Dawson, three time Grammy nominated jazz vocalist Karrin Allyson, Grammy winning saxophonist and arranger Fred Lipsius from the seminal jazz rock group Blood, Sweat and Tears, and saxophonist Harry Allen. Gerry was chosen for a Statesmen of Jazz Tour in 2007.  Profiled in the book The Great Guitarists: The Ultimate Guide, Gerry's performance on the DVD, "Live At The Stoneham Theater" was called "a significant on screen appearance of jazz guitarists on film."
Gerry is the founder and leader of the jazz guitar super group New Guitar Summit whose present incarnation features Gerry, legendary guitarist J.Geils and swing guitar master Howard Alden.
Press Photos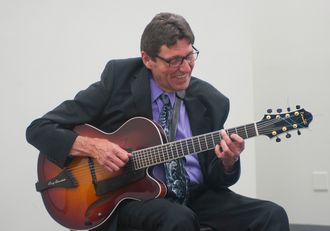 Full Length Audio Samples